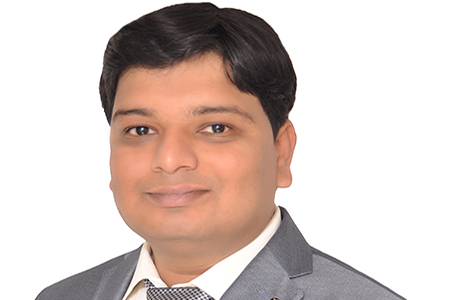 Dear Professional Colleagues,
I'm feeling very proud to share that your branch was successful in coordinating a mega event for members i.e. National Conference on "GST" organized by GST Committee of ICAI & Hosted by Pune ICAI where More than 600 members participated. The conference had a great presence of Chief Guest :- Shri. Dhananjay Akhade, Hon. Additional Commissioner of State Tax, Pune Zone, Pune. Appreciated the sessions of renowned faculties like CA. Bimal Jain, CA. S. S. Gupta, CA. Rajendra Kumar P., CA. Umesh Sharma, CA. Abhay Desai, CA. Sunil Gabhawalla followed by panel discussions.
We also had a spate of seminars and sessions on various topics like workshop on "Advance Excel" & Seminar on "How to Develop FEMA and Business Laws, Practice as Global Expert" etc. The focus of the profession, I feel, is increasingly undergoing a fast pace of change from the traditional to the digital. We all need to update and ready ourselves for this changing scene. Various programs are being conducted to help the members for such updates. We are also in the process of getting approvals for various post qualification courses to be held at Pune. Please await these announcements.
This month we have organized National Conference on "Insolvency & Bankruptcy Code" jointly with Pimpri Chinchwad ICAI & Aurangabad ICAI on 9th & 10th December, 2022 at Gokhale Institute of Politics and Economics and National Conference on "Direct Taxes" on 16th & 17th December, 2022 at MIT College, Kothrud, Pune.
The year 2022 is the last year of 3 years CPE Block. To complete the CPE requirements your Branch has organized various programmes on various topics including mandatory CPE programmes like Code of Ethics & Standards on Auditing.
Visit puneicai.org for more details & online registrations.
WIRC Office Bearers 2022-2023 are also visiting to Pune Branch on 30th December, 2022 at ICAI, Bhawan, Bibwewadi. So we have organized interactive meet with members & students with WIRC Office Bearers 2022-2023. Do attend this meet to solve your queries if any at Regional Level.
Do not forget to share your ideas, views and thoughts on any and every matter related to the branch. Assuring you that we shall definitely take cognizance of each and every email, message and verbal communication.
Awaiting your email at chairman@puneicai.org and/or message at my personal mobile number.

Warm Regards,
CA Kashinath Pathare
Chairman